Kiss –  destroyer (1976)
Salve salve meu queridos leitores do site A História do Disco, eu Bruno Machado estou a postos novamente para falar de mais um grande álbum da história do rock n roll, admito que demoramos um pouquinho para trazer essa banda aqui pro AHD, mas garanto à vocês que a espera valeu a pena! O disco que ganhará destaque na matéria de hoje é considerado um dos maiores da carreira do Kiss, e eu garanto que pelo menos uma música desse álbum você já ouviu na sua vida.
Como quase todo mundo sabe o Kiss é uma das bandas mais folclóricas do mundo do rock e passou por inúmeras fases e formações em sua longa carreira. O grupo teve início nos anos 70 e o álbum Destroyer é o quarto álbum de estúdio da banda estadunidense. O quarteto ganhou o reforço do produtor Bob Ezrin, que acabara de fazer grandes trabalhos produzindo Lou Reed e Alice Cooper, o mesmo via muito potencial na banda por conta dos discos anteriores e também por como o Kiss mexia com a juventude. Os integrantes eram extremamente excêntricos para a época já que pintavam o rosto, usando salto plataforma e roupas coladas ou mesmo abertas no peito. O lado bom da maquiagem no rosto é que escondia a feiura dos integrantes do Kiss!
Bom, depois de descrever um pouco a banda darei destaque neste parágrafo à algumas faixas desse maravilhoso álbum. o disco começa com a grandessíssima canção Detroit Rock City, que na minha humilde opinião é uma das maiores obras do Kiss, e antes da faixa começar rola um trechinho de Rock And Roll All Nite como se duas pessoas tivessem entrando em uma Pickup e ligando o rádio para ouvir a banda. Vale e muito citar que Detroit Rock City tem solos de guitarra flamenca, uma das coisas mais fantásticas que já ouvi na música até hoje e pra mim é um dos maiores hinos da história do rock! Posteriormente temos King Of The Night Time World, outra canção bem marcante desse álbum, destaque para a bateria, pro baixo e claro pos vocalizes que só a galera do Kiss nos proporciona.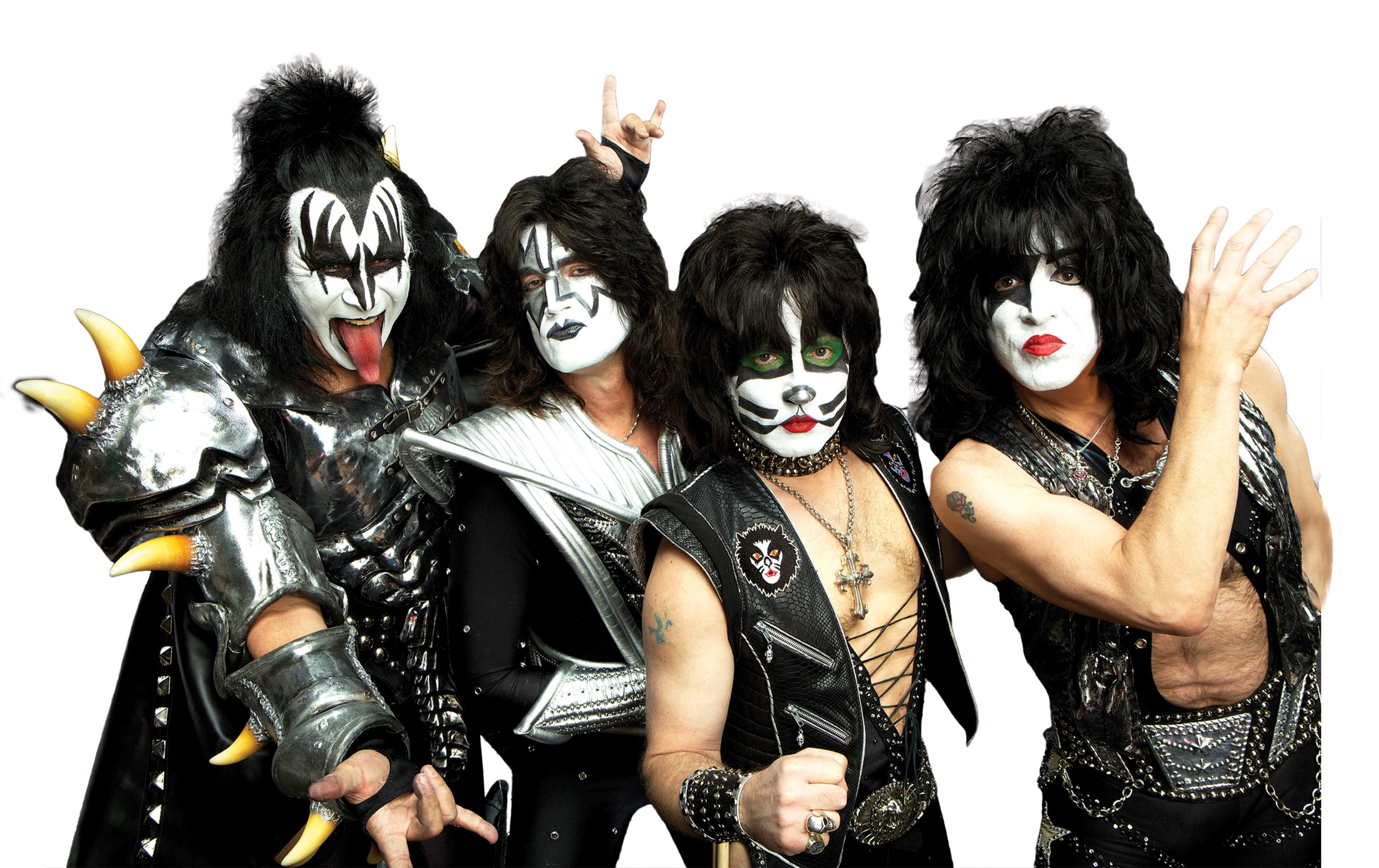 Não posso me esquecer de citar que o sucesso da banda também se dá pela parceria de Paul Stanley e Genne Simmons, grandes compositores, instrumentistas e cantores também. Será que dá pra comparar com duplas como: Lennon e McCartney, Roger Waters e David Gilmour ou até mesmo Noel e Liam Gallagher? Voltando ao Kiss, pra mim Paul Stanley é um dos maiores vocalistas de todos os tempos, ele tem uma afinação fenomenal, alcança notas altíssimas e também tem uma presença de palco invejável. Simmons por sua vez é o integrante extravagante do Kiss, é um dos que mais encarna o personagem em cima do palco nos shows da banda.
Outro fato interessante desse álbum é a incursão de "Pathétique", de Beethoven na faixa Great Expectations, ideia de Bob Ezrin. Não há dúvida de que o produtor teve uma dedicação ímpar em relação ao quarto álbum de estúdio do Kiss, muitas vezes a arte de arriscar diferencia discos comuns de discos conceituais. Além de tudo isso já citado em nossa resenha, o álbum ganhou ainda mais destaque pela capa, uma pintura expressiva de Ken Kelly, primo do artista Frank Frazetta.
Bom, voltando as faixas destaco God Of Thunder, canção escrita por Paul Stanley mas interpretada por Gene Simmons. Outra música que tem um peso e que gera uma identidade quase que instantânea com o conceito do álbum. E pra coroar o álbum ainda temos uma balada romântica indispensável, Do You Love Me?, que entrou junto com a canção Beth no Unppluged MTV da banda gravada em 1995. Outra canção que merece muito destaque é Shout It Out Loud, faixa aliás que também conta com a colaboração de Bob Ezrin na composição. Também se caracteriza como uma música marcante na carreira do Kiss, pela sua batida, pelo riff das guitarras e pelo refrão chiclete.
A formação original do Kiss, que aliás compõe esse álbum, durou sete anos, e foi com ela que nasceu as pinturas nos rostos de cada integrante. E acreditem, para cada uma há uma explicação para o personagem criado. Ao fim dessa resenha deixaremos um link de uma matéria que a Super Interessante fez sobre a maquiagem utilizada pelo Kiss. E antes que eu me esqueça, segue a formação do Kiss no álbum Destroyer: Paul Stanley (voz e guitarra), Genne Simmons (voz e baixo), Ace Frehley (guitarra) e Peter Criss (voz e bateria).
Bom meus caros, eu vou ficando por aqui e espero que vocês tenham gostado da resenha. Na minha opinião o Kiss é uma das bandas mais importantes da história do rock, então nada mais digno que trazer ela pra AHD não é? Mais uma vez, obrigado por acessarem nosso site e até a próxima 😉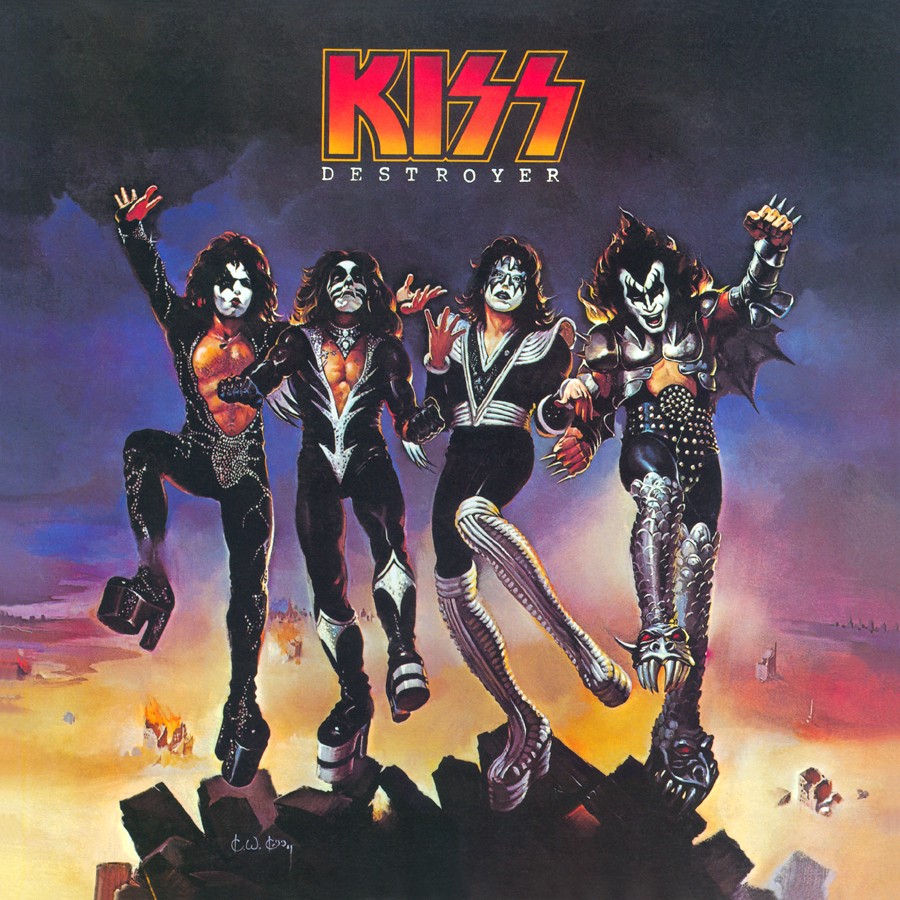 Faixas do Disco
1 –  Detroit Rock City